General Info
Attraction Info
Parades and Shows
News
January
February/
March
Spring
April
May
June/July
August
September
October
NovemberDecember
OTHER THEME
PARKS
Walt Disney World
Theme Park News
News Filters:
---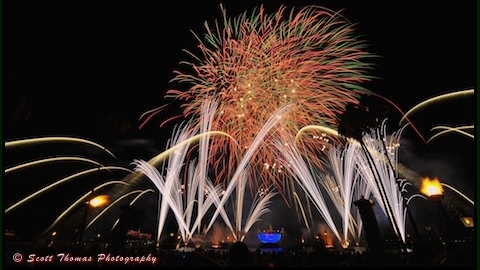 IllumiNations: Reflections of Earth to End Its Run in 2019!
September 17, 2018
Walt Disney World has announced that after nearly 20 years, "IllumiNations: Reflections of Earth" will end its run in the second half of next year. "IllumiNations: Reflections of Earth" is planned to run until the end of summer 2019. It debuted in October 1999 as part of the Walt Disney World Millennium Celebration. The Disney Parks Live Entertainment team is currently creating a new show that will debut immediately following the conclusion of "IllumiNations," to continue the tradition of nightly entertainment on World Showcase Lagoon.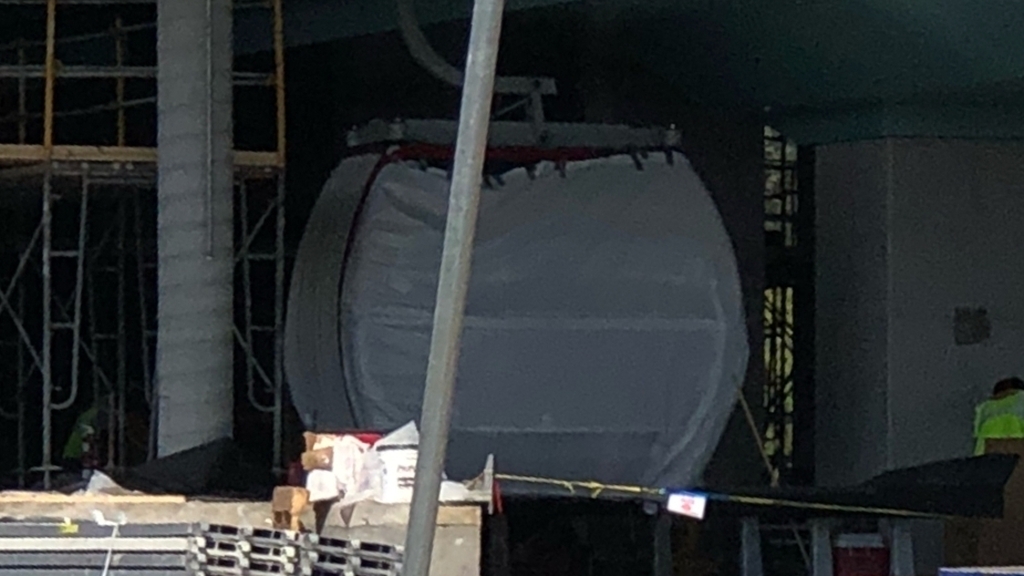 Construction Update: Disney Skyliner Gondola Spotted at Hollywood Studios Station!
September 14, 2018
Walking past the new Disney Skyliner station at Disney's Hollywood Studios today yielded a little surprise -- we noticed a Skyliner gondola, all wrapped up and waiting for deployment! Construction on the Skyliner has been underway for several months, with no completion date having been announced beyond "sometime in 2019". When finished, the Skyliner will connect Disney's Hollywood Studios and Epcot to a number of Disney resort hotels: Pop Century, Art of Animation, Caribbean Beach, and the currently-under-construction Riviera.
Disney Springs Resort Area Hotels Offer Extra Magic Hours, 60-Day FastPass+
September 10, 2018
Guests staying at the seven Disney Springs Resort Area Hotels in 2018 have been enjoying two benefits at the Walt Disney World theme parks that are usually reserved for Disney Resort Hotel guests: theme park Extra Magic Hours and the ability to book FastPass+ 60 days in advance.

These benefits were originally slated to end at the Disney Springs hotels on December 31, 2018, but now will be available for those guests with valid theme park admission through December 31, 2019.
Construction Update: Rivers of America
September 09, 2018
The Liberty Square Riverboat is undergoing a lengthy refurbishment period. No completion date has been given. A part of that project also involves work on the track and the Rivers of America waterway itself. We have a few photos to share.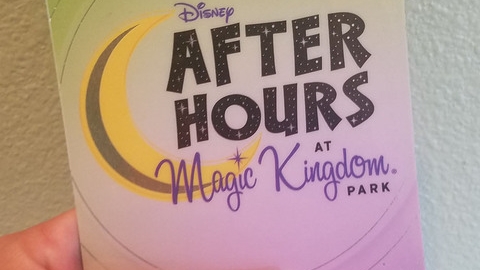 More Disney After Hours Dates Added for Magic Kingdom!
September 09, 2018
Disney After Hours, a special ticketed event that extends your in-park time at the Magic Kingdom beyond normal operating hours, has added a number of new dates between December 3, 2018 and March 7, 2019.

Guests can enter the Magic Kingdom for this event as early as 7 p.m. so they can experience the evening fireworks before hitting more than 25 attractions and experiences with little to no wait.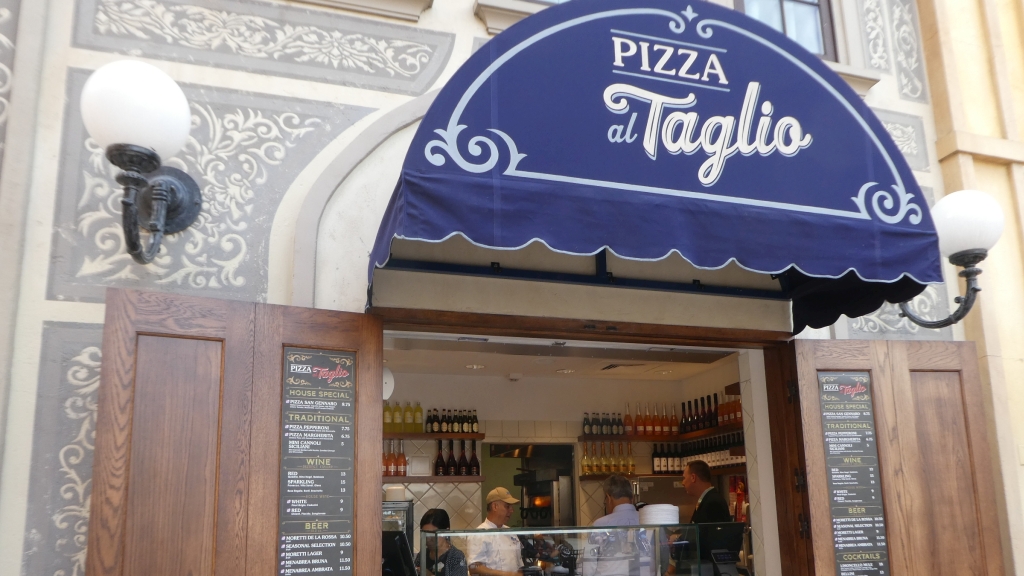 Pizza al Taglio Opens in Epcot's Italy!
September 08, 2018
The Pizza Window in Epcot's Italy Pavilion Thursday, Sept. 6. with a new name, Pizza al Taglio. It offers three types of pizza by the slice as well as beer, wine, and other drinks.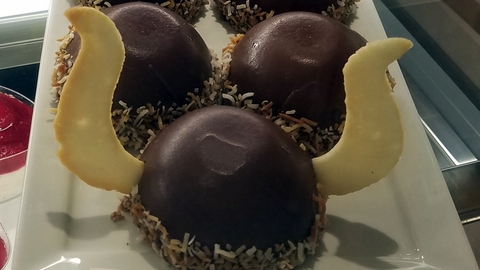 Kringla Bakeri og Kafe Reopens in Epcot's Norway
September 04, 2018
After a months-long refurbishment, Kringla Bakeri og Kafe in Epcot's Norway Pavilion reopened on Sept. 2. The bakery space has nearly doubled in size, and a new queue has been installed to help control the flow of traffic.
Star Wars: Galaxy's Edge Will Feature Oga's Cantina
August 31, 2018
When Star Wars: Galaxy's Edge opens in both Disneyland and Disney's Hollywood Studios next year, each of the new lands will feature a special "watering hole" called Oga's Cantina.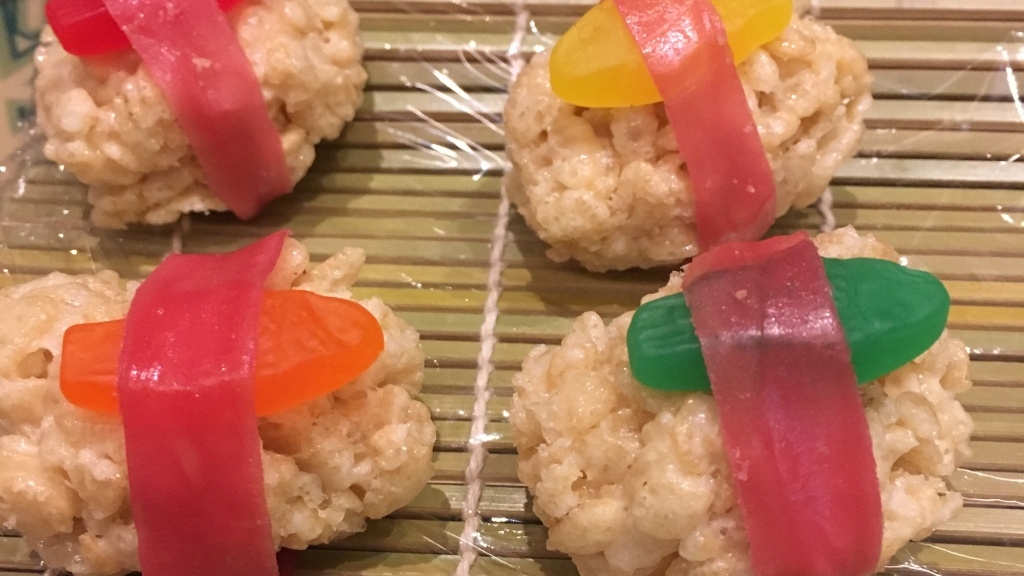 2018 Epcot Food and Wine Festival Runs Aug. 30-Nov. 12
August 29, 2018
The dates for the 2018 Epcot International Food and Wine Festival will run for 75 days, from Aug. 30 to Nov. 12.
Related Links:
-- Candy Sushi-Making Class is Fun for All Ages!
-- First Tastes of the Festival
-- Make Moqueca - and Other Festival Dishes - at Home!
-- Take the AllEars.Net 2018 Epcot Food and Wine Festival Survey!
-- Global Marketplace Menus for 2018 Epcot Food and Wine Festival!
-- Opening Day Photos
-- First Photos from the 2018 Epcot Food and Wine Festival
-- Listing of Gluten/Wheat-Friendly and Vegetarian Marketplace Items
-- 2018 Food and Wine Festival Merchandise and More!
-- Everything Else That's New for the Epcot Food and Wine Festival
-- Eat to the Beat Concert Series Complete Lineup Announced
-- Preview Time: 2018 Food and Wine Festival Marketplace Items!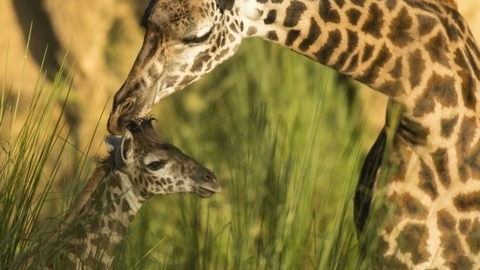 Baby Giraffe Welcomed onto Kilimanjaro Safaris Savanna!
August 29, 2018
Disney's Animal Kingdom has just introduced Aella, a female Masai giraffe calf that was born on June 29, to the savanna of the Kilimanjaro Safaris attraction.
Orange Bird and Dole Whip Featured on Bags and Accessories!
August 27, 2018
New Loungefly backpacks and accessories paying tribute to the iconic Orange Bird and Dole Whip have arrived at Magic Kingdom's Uptown Jewelers shop on Main Street USA.
REVIEW: Rivers of Light Dessert Party Worth the Money?
August 25, 2018
On August 6, Disney's Animal Kingdom debuted a new dessert party which includes reserved VIP seating for its nighttime show, Rivers of Light. We have a review of the party with photos of the goodies on offer.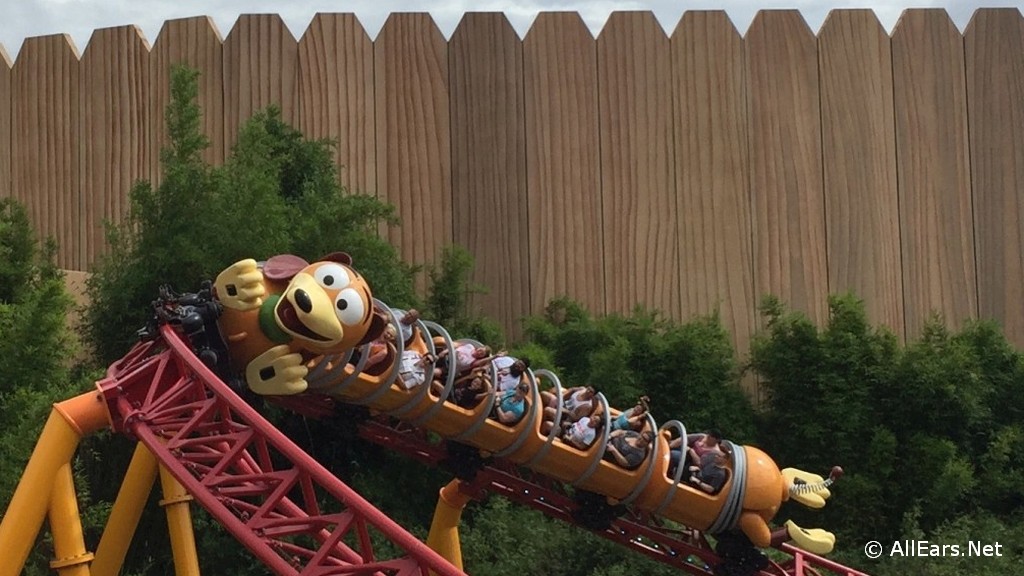 Toy Story Land's Early Morning Magic!
August 23, 2018
Beginning September 17, Disney Early Morning Magic is being expanded to Toy Story Land at Disney's Hollywood Studios. Disney Early Morning Magic offers you exclusive, limited-time access to Toy Story Land, including Slinky Dog Dash, Alien Swirling Saucers, and Toy Story Mania!, plus character greetings with Woody, Jessie and Buzz Lightyear. Your Early Morning Magic ticket also includes a continental breakfast buffet. Early Morning Magic will take place on select Mondays and Wednesdays from 7:30 a.m. to 8:45 a.m. Special event admission is $79 per adult (ages 10 and older) and $69 per child (ages 3 to 9); tax not included.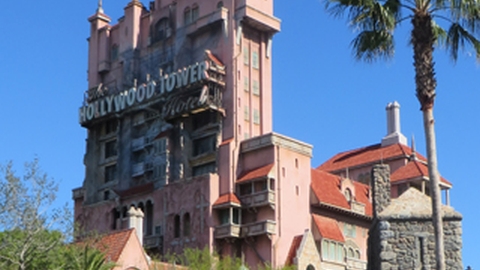 Still Terrifying After All These Years: A Look Back at the Tower of Terror
August 16, 2018
Blogger Gary Cruise reflects on his first ride in the Twilight Zone Tower of Terror, back in November 1999. By that time the tower had been terrorizing Disney guests for more than five years.
TRON Construction Underway; Causes Some Ride Disruptions
August 11, 2018
Construction on the new Tron coaster attraction in Walt Disney World's Magic Kingdom, adjacent to Tomorrowland's Space Mountain, is well underway. Its progress is causing the temporary disruption of the operation of several existing attractions. Both the Walt Disney World Railroad and the Tomorrowland Speedway will close temporarily during the work. The Tron attraction is set to debut in time for Walt Disney World's 50th anniversary in 2021.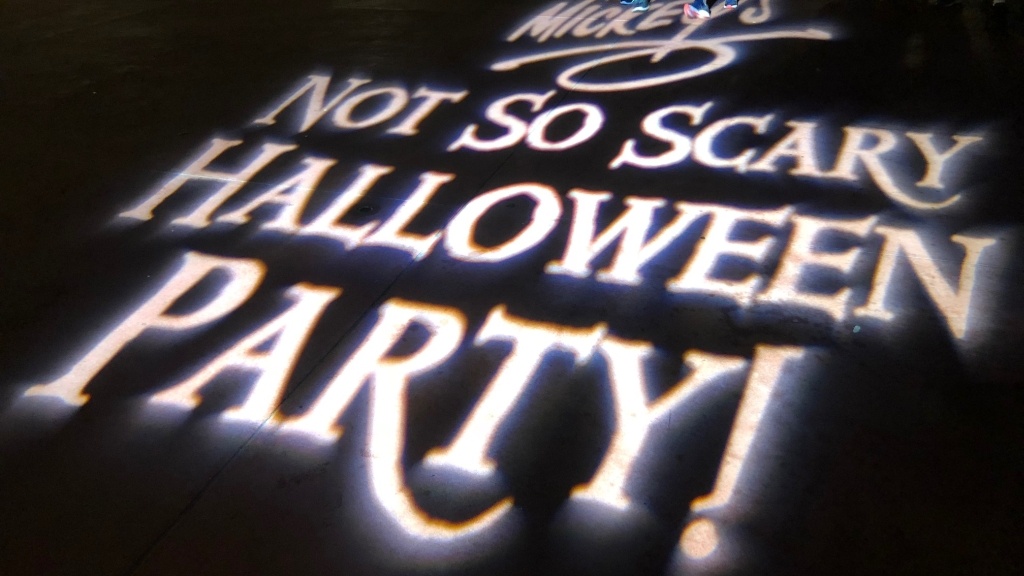 What You Need to Know About Mickey's Not-So-Scary Halloween Party in 2018!
August 09, 2018
Mickey's Not-So-Scary Halloween party nights begin at the Magic Kingdom on Friday, Aug. 17. This year, there will be additional experiences to make the evening even more special, like new lighting and effects on the Mad Tea Party and interactive pirates on Pirates of the Caribbean. Special Halloween goodies and merchandise will also be available.
Related Links:
-- 2018 Halloween Party Guide Map!
-- Grim Grinning Ghosts and More at First 2018 Mickey's Not-So-Scary Halloween Party
-- Special Halloween Merchandise Unveiled
-- Halloween Treats Abound in the Magic Kingdom and Not-So-Scary Parties!
-- Halloween 2018 Brings Spooky Specialty Items to Disney Parks
-- Halloween Refillable Mug at Walt Disney World

AllEars.Net Kingdom Strollers Search and Surprise Giveaway!
August 09, 2018
Here at AllEars.Net we're so excited to partner with Kingdom Strollers as our recommended stroller rental agency in Walt Disney World. And this weekend, we want to do a little something special for one lucky Kingdom Strollers family! We'll be in the parks on Sunday morning, August 12, for our first-ever "AllEars.Net Kingdom Strollers Search and Surprise!" giveaway. Follow us and keep an eye on our social media channels -- Twitter, Facebook, and Instagram -- to see the search LIVE! At the end of the search, we'll give a magical surprise to one lucky Kingdom Strollers family!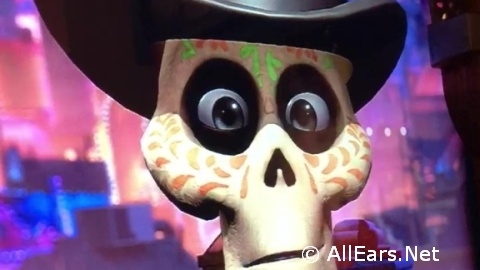 Make Yourself into a Dia de Muertos Skeleton at Epcot's Mexico Pavilion
August 03, 2018
Walking through the Mexico pavilion yesterday, we stumbled across this new hands-on activity that's part of the "Remember Me" La Celebracion del Dia de Muertos exhibit in the pavilion's gallery. The new Mirror de los Muertos allows you to turn yourself into a "Day of the Dead" skeleton-like creature, just like those featured in Disney-Pixar's film, "Coco."
Vampirina Coming to Disney's Hollywood Studios
August 02, 2018
Vampirina, a young vampire-like girl who has moved from Transylvania and is now attending school in the human world, will soon be making appearances at Walt Disney World Resort. "Vee" will join breakfast at Hollywood and Vine's Disney Junior Play 'n Dine as of September 30. Later in the fall Vampirina will be a part of the character meet-and-greets in Disney's Hollywood Studios' Animation Courtyard. And when the new "Disney Junior Dance Party!" opens in that theme park, she'll be part of that show as well.
Limited Time Reserved Seating at Festival of the Lion King
August 02, 2018
Starting August 2, you can purchase a Signature Dining Event Package that includes a meal at Tiffins Restaurant followed by special VIP seating at one of the most popular shows at Walt Disney World. This event package is available from August 13 through November 21, 2018.