Walt Disney World News
Disney Cruise Line
Disneyland Resort
SeaWorld Orlando
Site News
News Around the World
News Filters:
---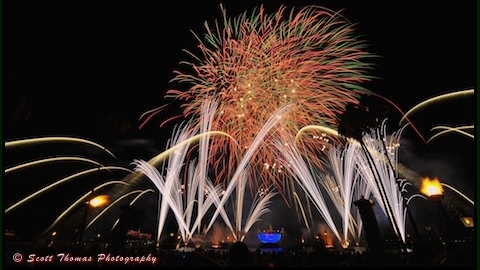 IllumiNations: Reflections of Earth to End Its Run in 2019!
September 17, 2018
Walt Disney World has announced that after nearly 20 years, "IllumiNations: Reflections of Earth" will end its run in the second half of next year. "IllumiNations: Reflections of Earth" is planned to run until the end of summer 2019. It debuted in October 1999 as part of the Walt Disney World Millennium Celebration. The Disney Parks Live Entertainment team is currently creating a new show that will debut immediately following the conclusion of "IllumiNations," to continue the tradition of nightly entertainment on World Showcase Lagoon.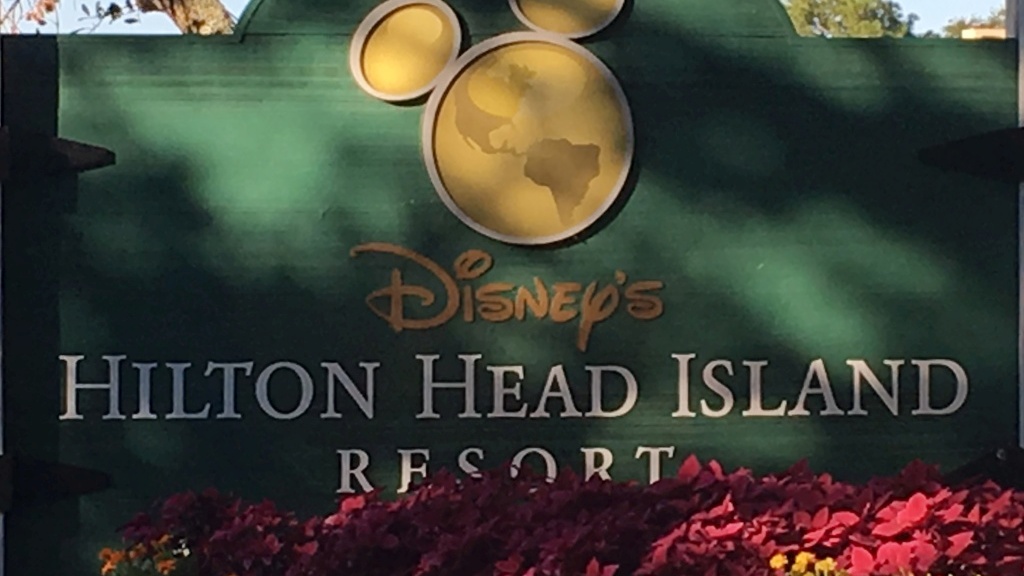 UPDATE: Disney's Hilton Head to Remain Closed until Sept. 19!
September 17, 2018
As a result of the impact of Hurricane Florence on the east coast, Disney's Hilton Head Island Resort has extended their closure. Currently, the Resort is closed through Wednesday, September 19. Their website indicates that guests should check back for updates.

The AllEars.Net Team continues to send their thoughts and best wishes to all impacted by Hurricane Florence.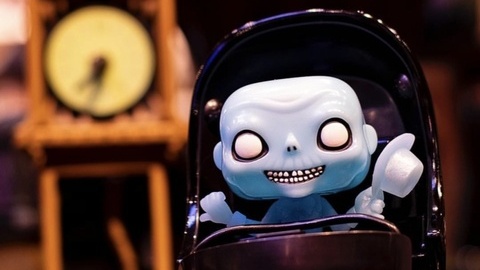 Haunted Mansion Funko POP to be Released Sept. 22!
September 17, 2018
On September 22, this exclusive new Disney Haunted Mansion Funko POP featuring the Hitchhiking Ghost Ezra in a doom buggy will be available at Disney's Pin Traders at Walt Disney World's Disney Springs.

It will also be available at Disneyland, at Disneyana on Main Street U.S.A., WonderGround Gallery in Downtown Disney, and Pieces of Eight in New Orleans Square.

The new figure will cost $40, while supplies last. Purchase limits will apply.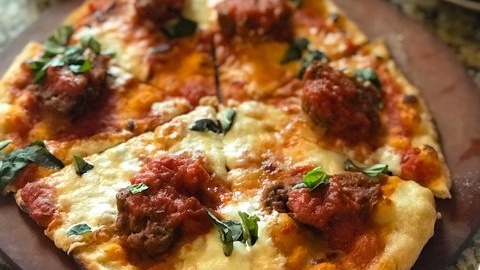 Meatball Mondays at Terralina Crafted Italian
September 17, 2018
Terralina Crafted Italian opened in Disney Springs The Landing this past summer. Now, they are working on making Mondays a little more bearable.

Terralina is introducing Meatball Mondays. On Mondays you'll be able to order one of the following meatball specials:
-- Meatball Sandwich ($14)
-- Meatball Pizza ($15)
-- Meatball Calzone ($14)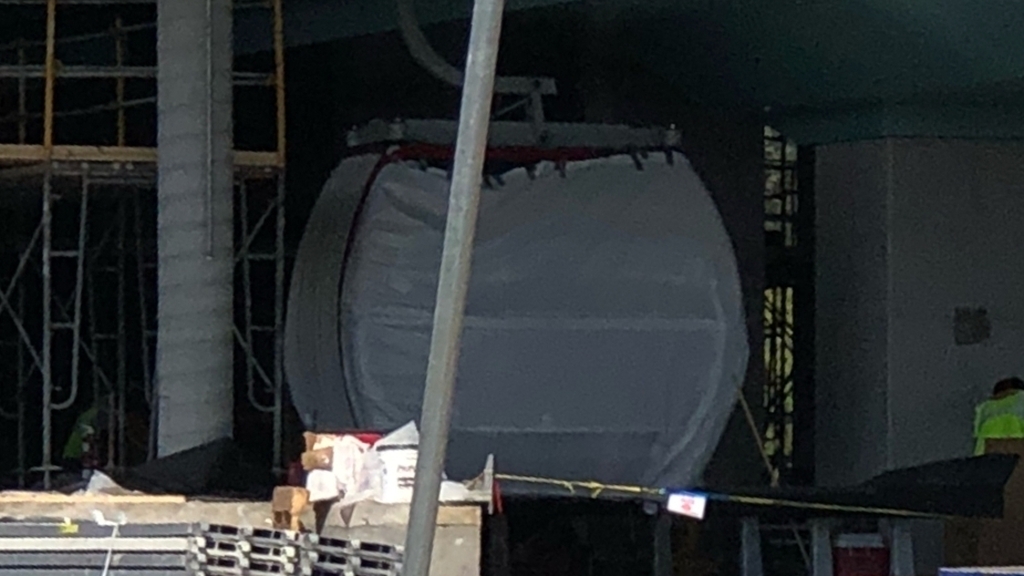 Construction Update: Disney Skyliner Gondola Spotted at Hollywood Studios Station!
September 14, 2018
Walking past the new Disney Skyliner station at Disney's Hollywood Studios today yielded a little surprise -- we noticed a Skyliner gondola, all wrapped up and waiting for deployment! Construction on the Skyliner has been underway for several months, with no completion date having been announced beyond "sometime in 2019". When finished, the Skyliner will connect Disney's Hollywood Studios and Epcot to a number of Disney resort hotels: Pop Century, Art of Animation, Caribbean Beach, and the currently-under-construction Riviera.
Adventures by Disney Short Escapes for 2019 Include London, Boston and Vancouver
September 14, 2018
In 2019, Adventures by Disney will launch three brand-new "Short Escape" vacations with adventures in Boston, London and Vancouver, Canada. Short Escapes are two- to four-night adventures that can be booked as stand-alone getaways or as add-ons to another vacation.
'Ralph Breaks VR' Hyper-Reality Experience Coming This Fall, More VR on Horizon!
September 14, 2018
Beginning this fall, Ralph Breaks VR, a multi-sensory, hyper-reality experience based on the upcoming Walt Disney Animation Studios film "Ralph Breaks the Internet," will debut. The new experience will immerse participants in the worlds of the internet and online gaming with Wreck-It Ralph and Vanellope, characters from the film.

In addition, The VOID and ILMxLAB have announced that they also will collaborate with Marvel Studios on an untitled Marvel experience coming in 2019. Three other original Disney hyper-reality experiences will follow, in collaboration with Walt Disney Animation Studios.
Guardians of the Galaxy - Monsters After Dark: It's a Scream!
September 14, 2018
The Disneyland Resort offers several Halloween-themed attractions - but there's only one that transforms each night. During the day, Guardians of the Galaxy - Mission: BREAKOUT! is a wild ride as Rocket enlists the help of Terran guests to break the rest of the Guardians of the Galaxy out of The Collector's Fortress. But at night during Halloween Time, it's monstrous mayhem as in the aftermath of the Guardians' escape, Rocket again seeks aid to help locate Groot, who has wandered off somewhere inside the Fortress.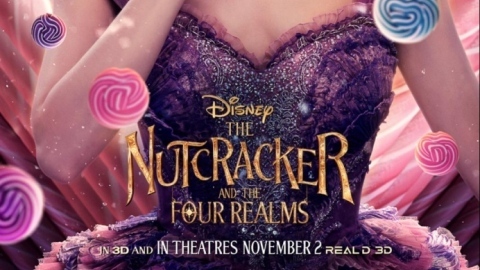 Get a Sneak Peek of "Nutcracker and the Four Realms"
September 13, 2018
For a limited time beginning October 5, guests visiting Disney Parks will be able to preview 12 minutes from Disney's upcoming fantasy adventure "The Nutcracker and the Four Realms" at both Disneyland and Walt Disney World Resorts. At Disney California Adventure park, the preview of "The Nutcracker and the Four Realms" will be presented in 3D at the Sunset Showcase Theater in Hollywood Land. Over at Disney's Hollywood Studios in Walt Disney World, guests will see this preview as part of the Walt Disney Presents attraction. Each sneak peek will also feature a special on-screen introduction by the film's Mackenzie Foy.
Passholders: 40 Percent Off Lunch at Maria and Enzo's and Enzo's Hideaway
September 12, 2018
Attention Disney Annual Passholders! Two relatively new Disney Springs dining establishments are now offering you a 40 percent discount on lunch, from now through the end of the year! This offer is valid at Maria and Enzo's and Enzo's Hideaway Tunnel Bar, both owned and operated by The Patina Group and located in The Landing section of Disney Springs.
Coming in 2020: New Hotel Tower for Walt Disney World Swan and Dolphin!
September 12, 2018
The Orlando Business Journal has reported that the owners of the Walt Disney World Swan and Dolphin are planning to build a new 349-room hotel tower on the current site of the Swan's tennis courts. According to OBJ, New York-based real estate firm Tishman and Metlife Investment Management have entered into an agreement with Walt Disney World to build the 14-story tower, which will break ground this fall and is expected to open in 2020.
Our Top 6 "Must-Do's" at Disneyland Resort's Halloween Time!
September 11, 2018
It's Halloween Time at the Disneyland Resort! This very popular annual celebration runs through October 31. There are so many activities and so much entertainment that we put together a list of the top six things that shouldn't be missed.
Disney's Hilton Head Island Resort Closing Today Due to Hurricane Florence
September 11, 2018
With Hurricane Florence approaching the U.S. East Coast, Disney's Hilton Head Island Resort will close today, Sept. 11. It is expected to remain closed through Monday, Sept. 17. If you have an upcoming vacation scheduled for Walt Disney World or on the Disney Cruise Line may also want to check for updates as this storm approaches the Florida coast.
Disney Springs Resort Area Hotels Offer Extra Magic Hours, 60-Day FastPass+
September 10, 2018
Guests staying at the seven Disney Springs Resort Area Hotels in 2018 have been enjoying two benefits at the Walt Disney World theme parks that are usually reserved for Disney Resort Hotel guests: theme park Extra Magic Hours and the ability to book FastPass+ 60 days in advance.

These benefits were originally slated to end at the Disney Springs hotels on December 31, 2018, but now will be available for those guests with valid theme park admission through December 31, 2019.
Construction Update: Rivers of America
September 09, 2018
The Liberty Square Riverboat is undergoing a lengthy refurbishment period. No completion date has been given. A part of that project also involves work on the track and the Rivers of America waterway itself. We have a few photos to share.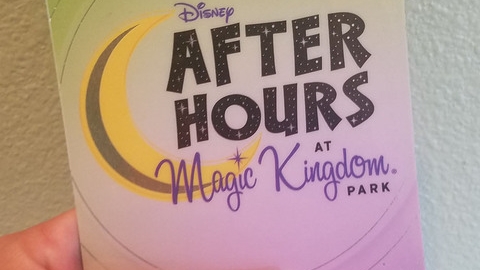 More Disney After Hours Dates Added for Magic Kingdom!
September 09, 2018
Disney After Hours, a special ticketed event that extends your in-park time at the Magic Kingdom beyond normal operating hours, has added a number of new dates between December 3, 2018 and March 7, 2019.

Guests can enter the Magic Kingdom for this event as early as 7 p.m. so they can experience the evening fireworks before hitting more than 25 attractions and experiences with little to no wait.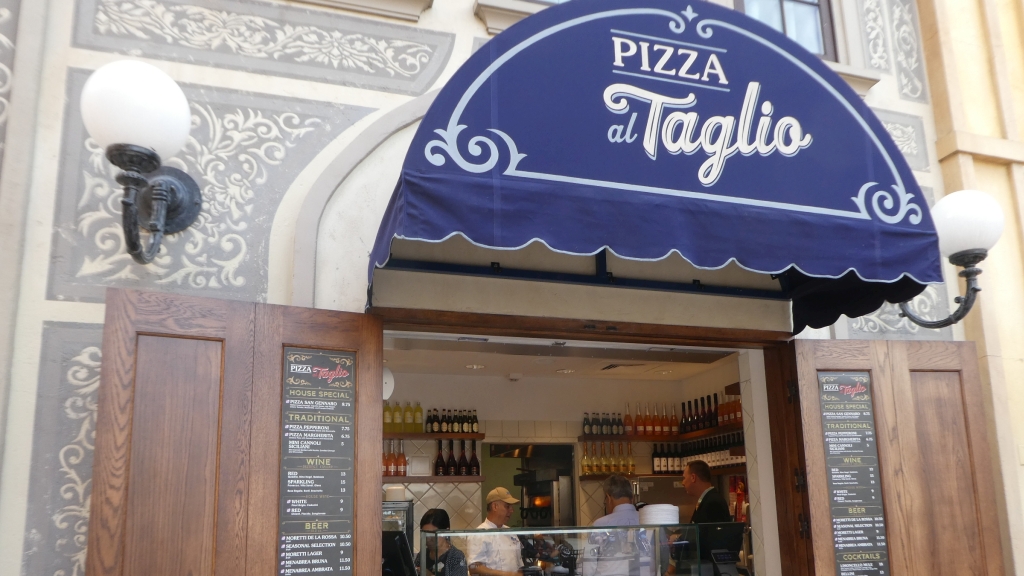 Pizza al Taglio Opens in Epcot's Italy!
September 08, 2018
The Pizza Window in Epcot's Italy Pavilion Thursday, Sept. 6. with a new name, Pizza al Taglio. It offers three types of pizza by the slice as well as beer, wine, and other drinks.
Annual Passholder Super Saturdays Start in Disney Springs on Sept. 8
September 07, 2018
This Saturday, Sept. 8, 2018 from 9 to 10 a.m., Annual Passholders can take advantage of exclusive access to select locations at Disney Springs during the brand-new Super Saturdays program. And that's not all! There will also be limited-time special offers, discounts, and unique merchandise available.
Disney Springs Celebrates the Change of Season with New WonderFall Flavors
September 06, 2018
Disney Springs is getting in on the season change this year with its WonderFall Flavors food and beverage program starting September 7, 2018. The program includes sweet and savory food that you can pair with hard ciders and autumn-inspired cocktails. This seasonal celebration includes more than 14 restaurants and quick service locations throughout Disney Springs.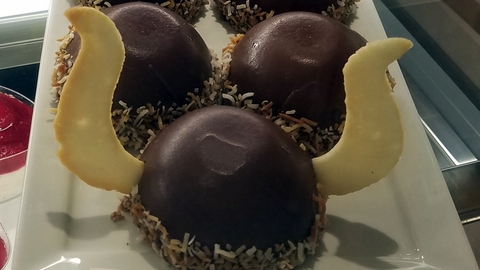 Kringla Bakeri og Kafe Reopens in Epcot's Norway
September 04, 2018
After a months-long refurbishment, Kringla Bakeri og Kafe in Epcot's Norway Pavilion reopened on Sept. 2. The bakery space has nearly doubled in size, and a new queue has been installed to help control the flow of traffic.