Disneyland Resort
Walt Disney World
Disney Cruise Line
Site News
News Around Disneyland
News Filters:
---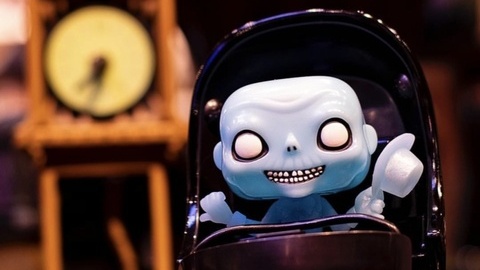 Haunted Mansion Funko POP to be Released Sept. 22!
September 17, 2018
On September 22, this exclusive new Disney Haunted Mansion Funko POP featuring the Hitchhiking Ghost Ezra in a doom buggy will be available at Disney's Pin Traders at Walt Disney World's Disney Springs.

It will also be available at Disneyland, at Disneyana on Main Street U.S.A., WonderGround Gallery in Downtown Disney, and Pieces of Eight in New Orleans Square.

The new figure will cost $40, while supplies last. Purchase limits will apply.
'Ralph Breaks VR' Hyper-Reality Experience Coming This Fall, More VR on Horizon!
September 14, 2018
Beginning this fall, Ralph Breaks VR, a multi-sensory, hyper-reality experience based on the upcoming Walt Disney Animation Studios film "Ralph Breaks the Internet," will debut. The new experience will immerse participants in the worlds of the internet and online gaming with Wreck-It Ralph and Vanellope, characters from the film.

In addition, The VOID and ILMxLAB have announced that they also will collaborate with Marvel Studios on an untitled Marvel experience coming in 2019. Three other original Disney hyper-reality experiences will follow, in collaboration with Walt Disney Animation Studios.
Guardians of the Galaxy - Monsters After Dark: It's a Scream!
September 14, 2018
The Disneyland Resort offers several Halloween-themed attractions - but there's only one that transforms each night. During the day, Guardians of the Galaxy - Mission: BREAKOUT! is a wild ride as Rocket enlists the help of Terran guests to break the rest of the Guardians of the Galaxy out of The Collector's Fortress. But at night during Halloween Time, it's monstrous mayhem as in the aftermath of the Guardians' escape, Rocket again seeks aid to help locate Groot, who has wandered off somewhere inside the Fortress.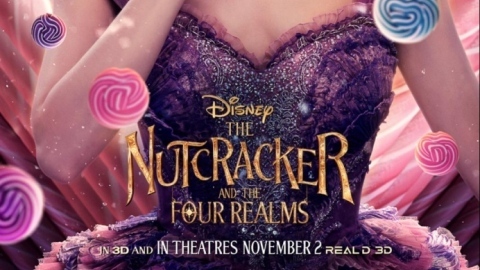 Get a Sneak Peek of "Nutcracker and the Four Realms"
September 13, 2018
For a limited time beginning October 5, guests visiting Disney Parks will be able to preview 12 minutes from Disney's upcoming fantasy adventure "The Nutcracker and the Four Realms" at both Disneyland and Walt Disney World Resorts. At Disney California Adventure park, the preview of "The Nutcracker and the Four Realms" will be presented in 3D at the Sunset Showcase Theater in Hollywood Land. Over at Disney's Hollywood Studios in Walt Disney World, guests will see this preview as part of the Walt Disney Presents attraction. Each sneak peek will also feature a special on-screen introduction by the film's Mackenzie Foy.
Our Top 6 "Must-Do's" at Disneyland Resort's Halloween Time!
September 11, 2018
It's Halloween Time at the Disneyland Resort! This very popular annual celebration runs through October 31. There are so many activities and so much entertainment that we put together a list of the top six things that shouldn't be missed.
Star Wars: Galaxy's Edge Will Feature Oga's Cantina
August 31, 2018
When Star Wars: Galaxy's Edge opens in both Disneyland and Disney's Hollywood Studios next year, each of the new lands will feature a special "watering hole" called Oga's Cantina.
Mobile Order Expands to Seven New Disneyland Resort Locations
August 30, 2018
Mobile Order is now available at three new locations: Bayside Brews, Harbour Galley, and Tiki Juice Bar. In the next few weeks it will expand to Edelweiss Snacks, Stage Door Cafe, Refreshment Corner and Royal Street Veranda as well.
Tropical Hideaway Sneak Peek
August 28, 2018
Additional information on the menu offerings and format of the Tropical Hideaway, a new dining location opening in Disneyland's Adventureland later in 2018.
Scary Sweet and Savory Treats Appear in Disneyland for Halloween Time!
August 25, 2018
Attention Disneyland Foodies! We have the full lineup of Halloween treats coming to Disneyland and Disney California Adventure! All the items below will be available starting September 7, 2018.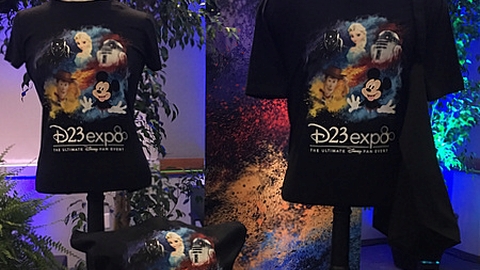 Preview What's Coming in the 2019 D23 Expo!
August 21, 2018
The D23 Expo, which brings together every aspect of the Disney experience from theme parks to film to merchandise, is returning to the Anaheim Convention Center Aug. 23-25, 2019. Tickets go on sale this week, Aug. 23, 2018. Blogger Jeanine Yamanaka was treated recently to a preview of what to expect at next year's Expo.
Dia de los Muertos Celebrations Return to Disneyland Resort
August 14, 2018
Experiences celebrating Dia de los Muertos will begin September 7 and continue through November 2, 2018 at both theme parks. This includes Plaza de la Familia and "A Musical Celebration of Coco" and Disney California Adventure, and a Dia de Los Muertos display in Zocalo Park at Disneyland.
Tangaroa Terrace Closing for Refurbishment
August 14, 2018
The Tangaroa Terrace restaurant at the Disneyland Hotel will be closed for refurbishment beginning September 4, 2018 and is expected to reopen mid-January 2019. Select menu offerings will be available at Trader Sam's Enchanted Tiki Bar and The Coffee House during this time.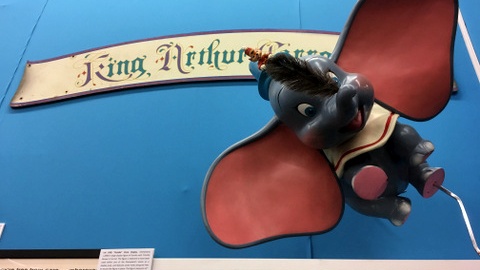 Find the Ultimate Souvenir at the "That's from Disneyland!" Auction
August 09, 2018
Richard Kraft, co-owner of Kraft-Engel Management, is liquidating his collection of Disneyland memorabilia amassed over the course of 25 years through the Van Eaton Galleries. The pieces include 15 ride vehicles, original attraction posters, concept art, and much more. Objects from the auction are available for gawking through Aug. 24, 2018, noon to 8 p.m., at 13730 Riverside Dr., Sherman Oaks, CA. A portion of all sales goes toward The Coffin-Siris Foundation and the CHIME Institute: Early Education Programs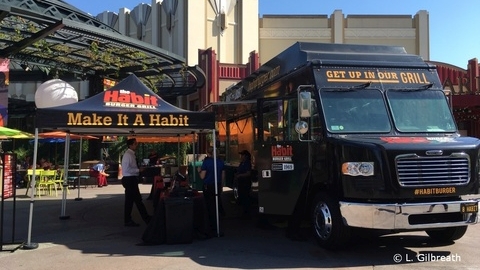 Food Trucks Debut at Disneyland's Downtown Disney District
August 03, 2018
Earlier this week, Disneyland Resort's Downtown Disney District welcomed three food trucks that will be making regular appearances while the area awaits the construction of a new hotel.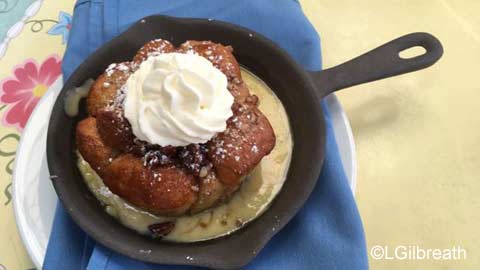 REVIEW: River Belle Terrace Breakfast at Disneyland
August 01, 2018
Laura Gilbreath tries out the new River Belle Terrace breakfast menu at Disneyland and shares her thoughts on and photos of the new menu items.
Disneyland Resort Closes Deal with Largest Labor Unions
July 29, 2018
The Disneyland Resort announced yesterday that it has reached agreement with its largest labor unions for a minimum wage rate increase of 40 percent within two years. This will put cast members represented by Master Services Council at $15 per hour by 2019, which will be one of the highest minimum wages in the country. This agreement, benefitting approximately 9,700 cast members, is one of the most aggressive entry-level offers in the country and demonstrates Disney's commitment to its valued cast members.
Beating the Heat at Disneyland
July 28, 2018
AllEars blogger Laura Gilbreath offers tips on staying cool when touring the Disneyland Resort this summer.
Holidays at the Disneyland Resort Return Nov. 9, 2018-Jan. 6, 2019
July 28, 2018
The holiday season will be celebrated at the Disneyland Resort from November 9 to January 6. Festive holiday experiences and entertainment will return, including the Festival of Holidays, the "A Christmas Fantasy Parade", and the "Believe...in Holiday Magic" fireworks.
Shareholders Approve Disney Acquisition of 21st Century Fox
July 27, 2018
Twenty-First Century Fox, Inc. and The Walt Disney Company announced, at separate special meetings today, that stockholders of the two companies approved all proposals related to Disney's acquisition of 21st Century Fox.
Disney Announces Plans to Reduce Plastic Waste
July 26, 2018
Today, the Walt Disney Company announced that it will eliminate single-use straws and plastic stirrers at all of its owned and operated locations worldwide by mid-2019. The company estimates that this will result in a reduction of more than 175 million straws and 13 million stirrers annually.